Cicada Seascape Experience is the result of a seamless collaboration between a group of highly-trained and passionate industry professionals. Behind every service, every meal and every cocktail lies a wealth of experience and care. Read on to meet some of the key figures of the Cicada Seascape Experience family, the team that goes above and beyond to create one of the most stunning gastronomic destinations on the island of Crete.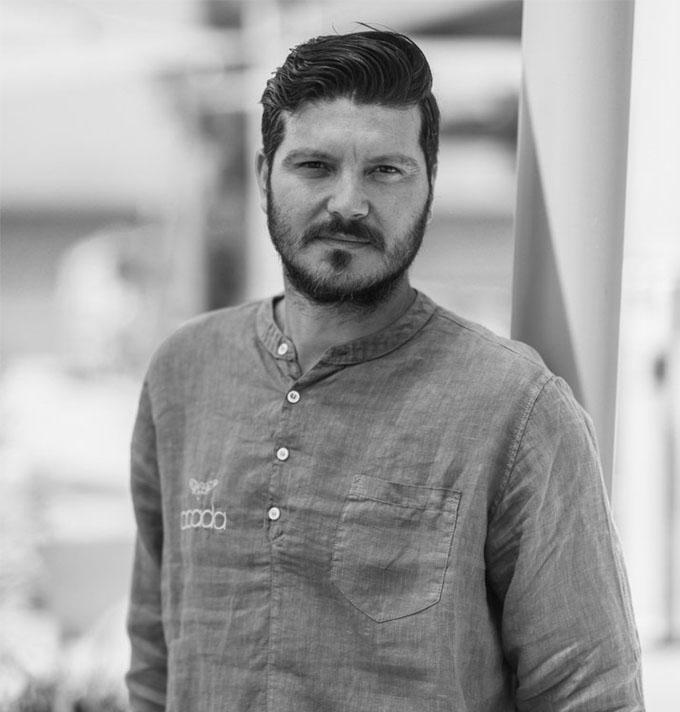 Aris Antonakakis
Manager / Bar Manager
The colorful and creative world of cocktails attracted the interest of Aris Antonakakis from the age of 17 when he started working in catering. His love for the subject made him seek further specialization, which is why he attended many seminars on the art of bartending by great and renowned professionals from around the world. Now, having been a bar manager and having created his own cocktail list, he is one of the most renowned professionals in the field.
He has been awarded for his work in major Athenian bars by the Bar Awards of Athinorama. His appetite for development led him to many places abroad (Rome, New York, London, Amsterdam, Berlin and Prague) for seminars and workshops, but also to seek out inspiration and new ideas from the best bars in the world. In 2019, he wanted to share the secrets of bartending, beginning teaching at IEK MORFI and for the company Black Book. This year, he is the man behind the enchantingly refreshing drinks of Cicada Seascape Experience, working as the Restaurant Manager / Bar Manager.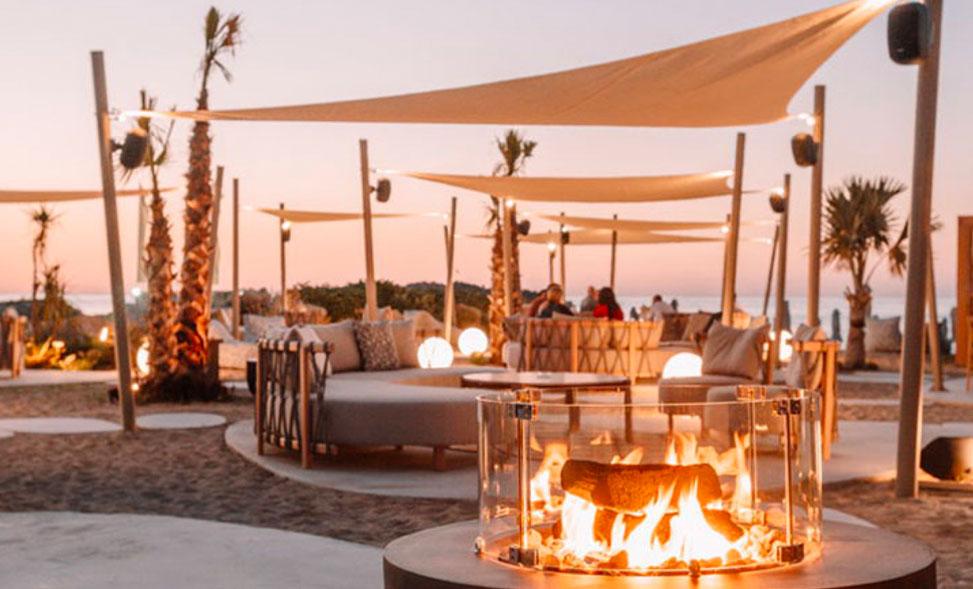 Thomas Karapetsas
Maitre
From a young age, Thomas Karapetsas has realised his passion for tourism. That's why he took his first step in that direction, graduating with a degree in hospitality. Following this, Thomas begun work in 5-star hotels both in Greece and overseas, learning all the secrets of the trade.
His many years of experience make him an excellent team member with a deep knowledge of all aspects of fine wine. He's paid visits to many different vineyards, from small Greek estates to large-scale wineries abroad.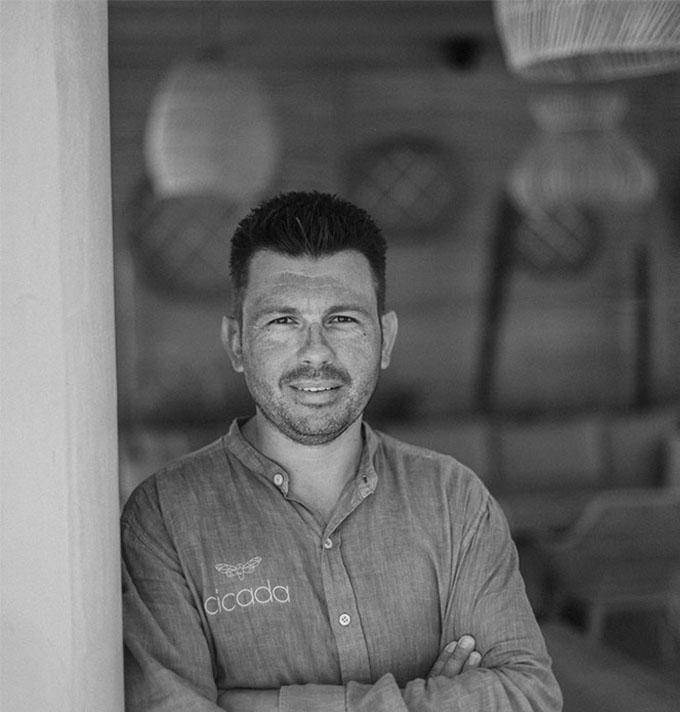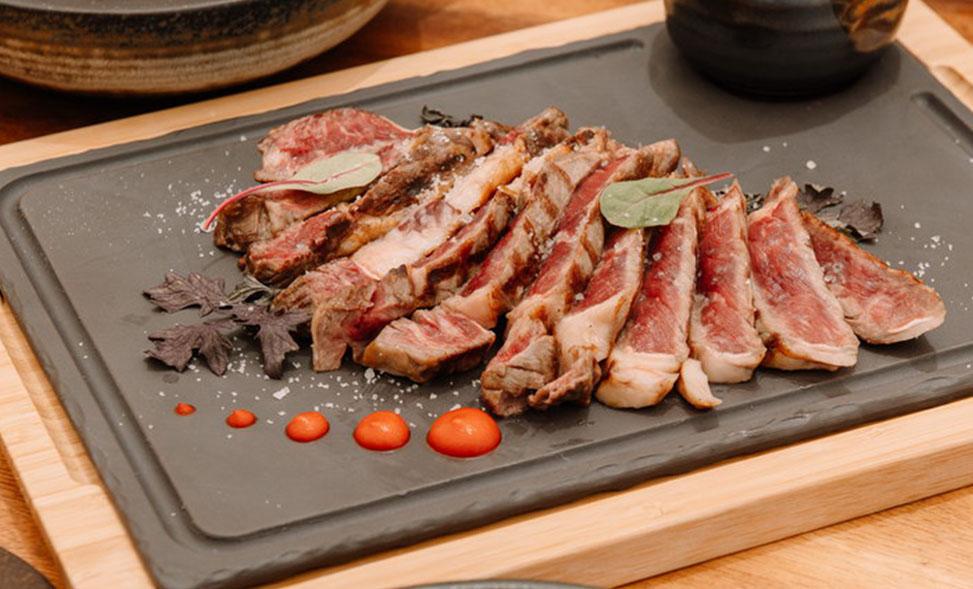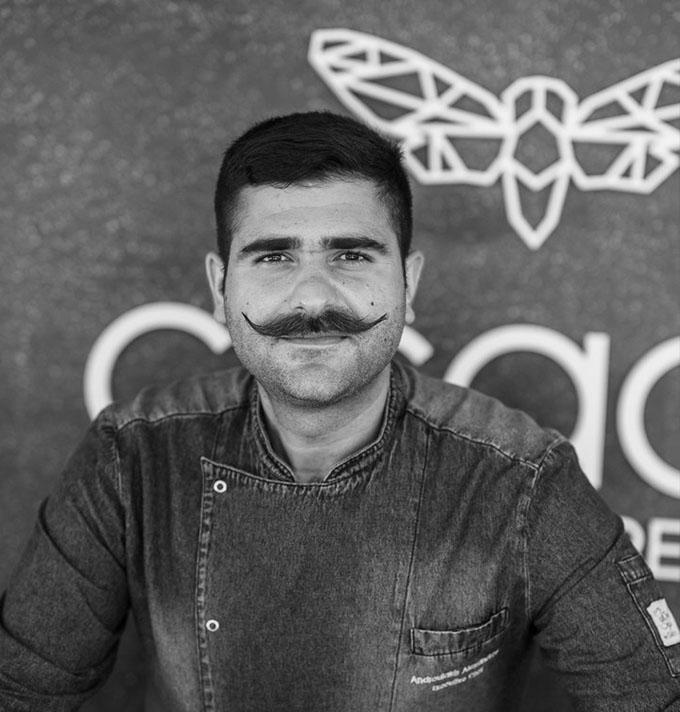 Alexandros Androulakis
Executive Chef
Born in Heraklion, Crete, a city that loves good food and fresh ingredients, Alexandros Androulakis could not help but follow the profession of gastronomy. A graduate of "Culinary Arts" from EPAS Heraklion, he came into contact with the basic techniques of modern cuisine, but very soon, being a restless spirit, wanted to go deeper into the subject and learn about international Mediterranean cuisine.
At the young age of 17, he began his career in Canada in à la carte restaurants and then sought new business opportunities in major award-winning hotels in Greece. A milestone in his career was when he worked at Elounda Beach Hotel, one of the world's leading hotels, in the award-winning restaurant Dionysos. There, Alexanders proudly received two Golden Caps awards. In 2019, he decided to share his knowledge and experience by entering the field of education, joining the department of culinary arts at a school of hospitality management.
His passion for gastronomy is evident in each of his dishes, through which unique combinations of flavors and excellent techniques emerge. This year, he has curated the menu at the Cicada Seascape Experience restaurant, which is dominated by flavors of creative Mediterranean cuisine, making gastronomy lovers fall in love from the first bite.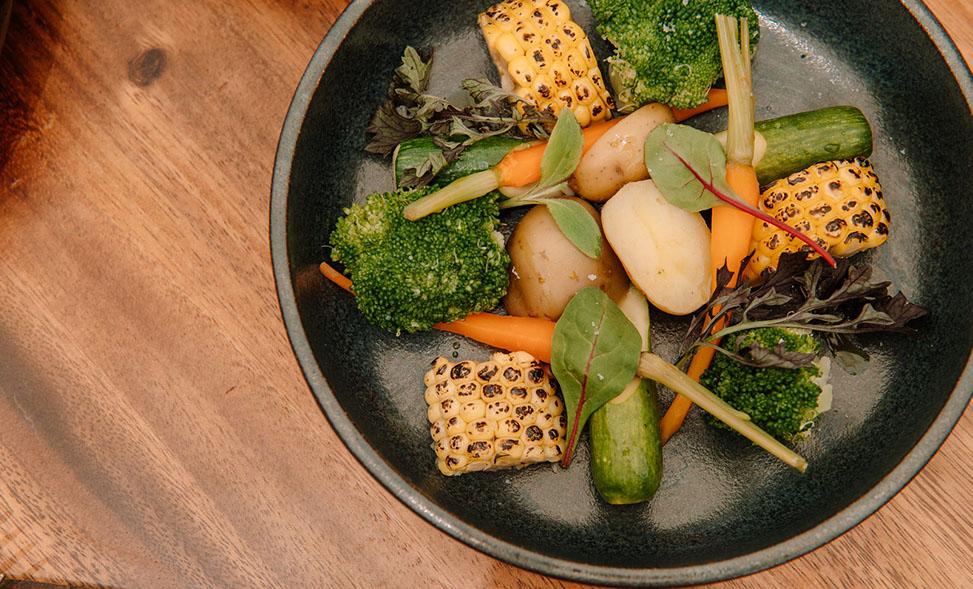 Dimitris Mavritsakis
Sushi chef
Dimitris Mavritsakis discovered his passion for cooking at the age of just 16, when he got his first job in a professional kitchen. Wanting to develop his skills and knowledge, he started his studies at the Taste Academy, from where he graduated with the perfect skillset for a promising career.
In the following years, he worked in large hotel chains in Greece and abroad, while at the same time being involved in setting up restaurants and designing menus. He soon realized his love for Asian cuisine and sushi, in which he decided to specialize. His goal is to create experiences for his guests and to continue his travels around the world, discovering new gastronomic ideas and suggestions.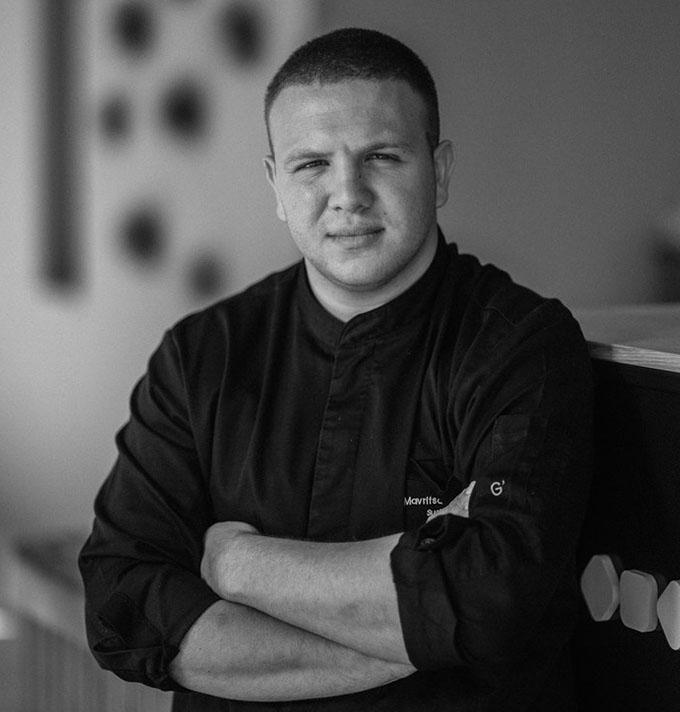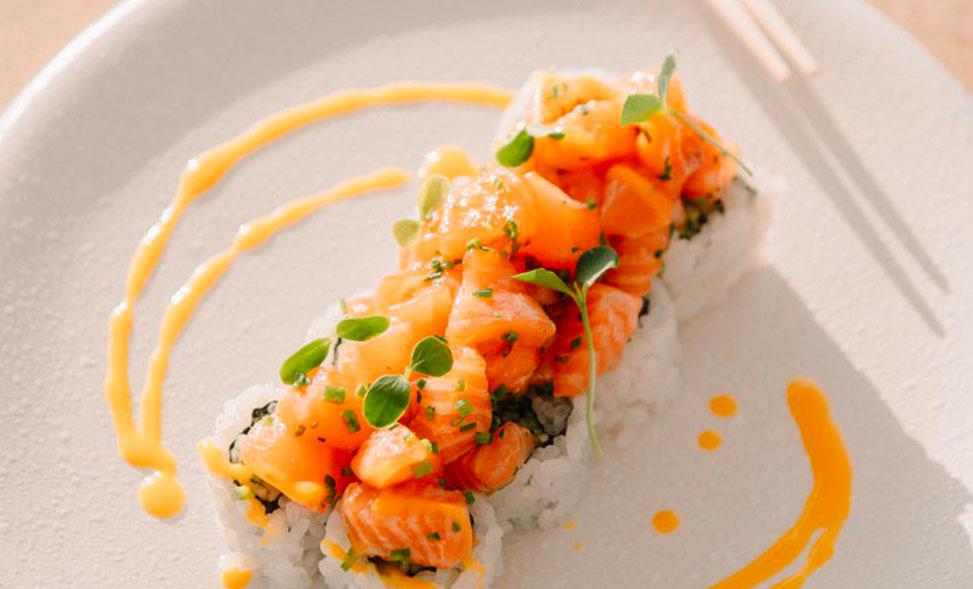 Where the gentle waves lap you up
Indulge in authentic Cretan cuisine
Signature cocktails and
refreshing delights
Kick off your summer
evening with sultry vibes
A sensual ambience to unwind